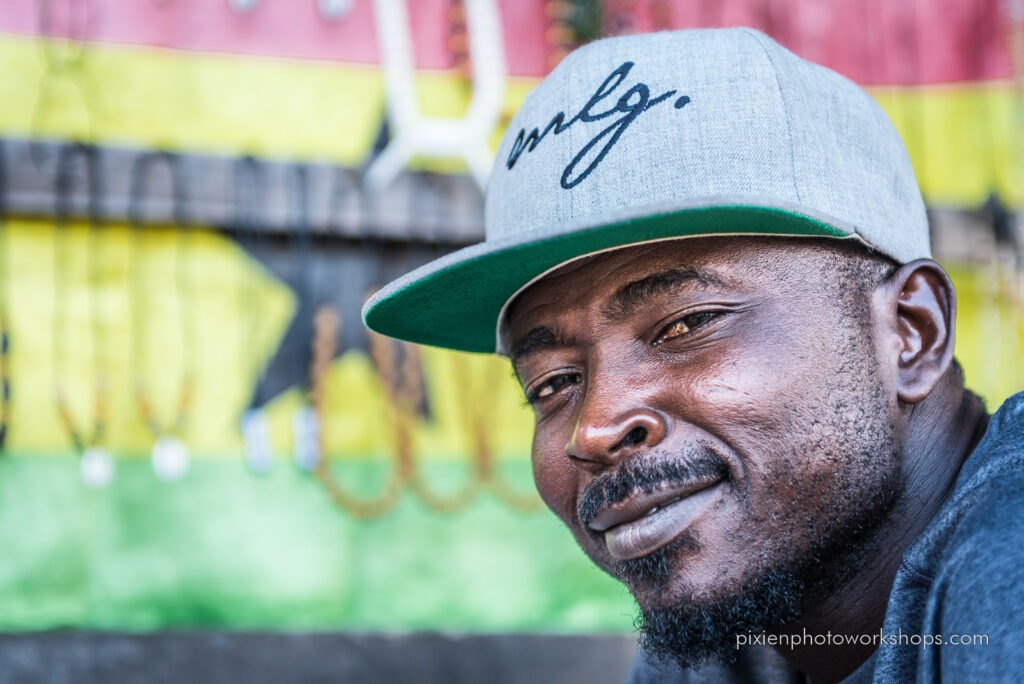 I knew visit to Accra, Ghana will be wonderful photography opportunity, but I had no idea it will be such a colorful experience! I have enjoyed all my three days dedicated to photography, what a blast.
All people in Accra were so nice, so approaching and so willing to pose for me. And the best thing about Accra? Whenever I need some colorful background for my portraits, I just needed to look left or right and within 5 meters there were for sure some colors – building, shop, gate, flag… Feast for my photo eyes.
Some of the locals raised their eyebrows when I asked about visiting old downtown in Jamestown, for me that was the best part of the trip. So lively, so raw and so original and so un-touristy! And with my mighty guide Godwin I felt really all the time super safe. Yes, I was really curiosity, some "obroni" with a big camera, approached many times, but always with respect and smile all over the face…
I love you people of Ghana! 🙂
Patrik
PS: Photographing and approaching people is very common at our photo workshops. Join us and you'll also see how great is to photograph not only landscapes but people too.
Bolo mi od začiatku jasné, že návšteva Accry v Ghane bude skvelé fotografická príležitosť, ale netušil som, že to bude taký plnofarebný zážitok! Užil som si naplno všetky tri dni venované len fotografovaniu a bola to naozaj bomba!
Všetci ľudia v Accre boli strašne milí, pristavili ma pokecať a všetci mi v pohode zapózovali, keď som ich o to požiadal! A najlepšia vec na Accre? Kedykoľvek som potreboval nejaké farebné pozadie na portréty, tak sa stačilo pozrieť doprava alebo doľava a v dosahu 5 metroch bola určite nejaká farba – budova, obchod, brána alebo vlajka… Pastva pre moje oči!
A aj keď niekoľko miestnych pozdvihlo obočie, keď som zmienil, že chcem ísť navštíviť historické centrum v časti Jamestown, tak pre mňa to bola najlepšia časť výletu. Úplne to tam žilo, bolo to také pravé, nefalšované, neturistické. So svojím spoľahlivým sprievodcom Godwinom som sa cítil naozaj celý čas v pohode a v bezpečí. Áno, bol som kuriozita, nejaký "Obroni" s veľkým foťákom, ktorého pristavilo mnoho ľudí, ale vždy s rešpektom a úsmevom na celej tvári.
Milujem ľudí v Ghane! 😉
PS: Fotenie a oslovovanie miestnych ľudí je na našich cestovných workhopoch úplne bežné. Pridajte sa a uvidíte aké skvelé je fotiť nielen krajinky ale aj ľudí!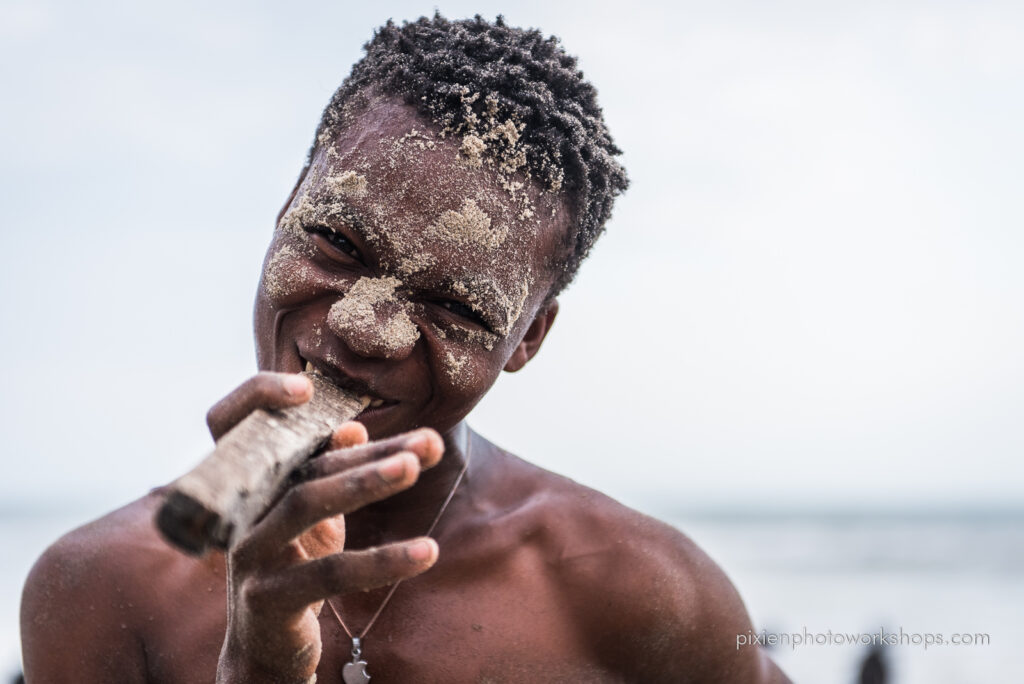 Patrik a Monika