Year 2022 continues to be complicated. Many of our workshops 2022 are being rescheduled and we will be working to update the site. More info about 2023 schedule will be available later on. Meanwhile, please take into a consideration that information and dates are not updated and are NOT correct. Please contact us for any questions you might have. Thank you for your support! Patrik and Monika
Learn. Explore. Enjoy your camera
Professional photographers and experienced instructors with positive attitude.
3 days landscape trip for photographers of any level to Holland. Never ending fields of tulips of every color photographed from every angle. Obviously iconic wooden windmills, gorgeous sunsets and once a year open gardens where you can smell, feel - and take shots.
3 days landscape trip for photographers of any level in Provence, France. You won't believe your own eyes, that this is not a painted canvas in front of you. Try to touch lavenders, and only then you will believe, that this is for real. Provence - land with endless lavender fields...
3 days landscape trip for photographers of any level around Geneva's lake, Switzerland. Majestic Alps, snow covered mountains, crystal clear lakes, historic castles, iconic Swiss trains, photogenic vineyards and picturesque small cities around one of the biggest European's lake...
4 weeks ONLINE course to explore beauty of photographing flora with many creative techniques. Flowers are a rewarding subject for photographers, because they are photogenic at the first sight, interesting, colorful, variable and you can find them pretty much everywhere.
Unique concept of portrait workshop! Photography challenge for those who wants to stand out. One day, various models, amazing locations, unexpected outfits and props - try to shoot unusual portraits with available items - creativity have no limits! Nice group, new energy and new inspiration.

More info coming soon...
Enter with us to the world where we will turn dreams into the photographs. Styling plays important role in portrait photography and it is not easy to arrange and put everything together. But we will take you to the place, where you can expect fantastic and unrepeatable photo opportunities.
More info coming soon...
4 weeks ONLINE course dedicated to creative portraits. Almost everyone is taking portraits these days, but it's getting harder and harder to stand out! In this course, you will discover many methods and techniques to take portraits in a new and unexpected way. Get inspired and embark on a journey of creative portrait photography!
Your instructors
meet the pixien photography team
1
participants at our workshops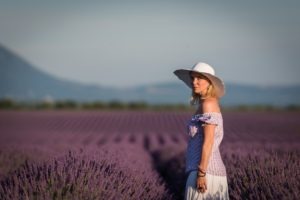 Thank YOU for such an amazing experience that I thoroughly enjoyed! Our days of shooting and locations were nothing short of amazing!
Susan Lloyd-Piralli, Switzerland
I started looking at the world differently again! It is probably the first time I'm looking forward to a homework after the workshop.
Mariel Westendorp, Holland
Patrik and Monika's way of sharing experience and knowledge suits me the best. Their education style is unique, I am really enjoying it!
Michaela Nesvadbová, Czech Republic
I learned so much today and can not thank you both enough. I have already been practicing and can't wait to have a moments peace to read through my new "bible", the workshop material, and continue building and practicing on all of the skills you taught us today. Thank you for unleashing the potential in my camera, and me, I am truly overjoyed to be able to capture moments in confidence of a great result. You guys are awesome!
Louise Al Taher, Switzerland
---
That was awesome! You are now officially my photo professor 😉
Joe Hartzell, USA
---
I had a wonderful time, thank you for everything! I love your teaching style, now I understand what to do to get good shot and if there will be a chance to continue I will be there!
Pavlína Skořepová, Czech Republic
---
Monika and Patrik are not only extremely skilled as photographers, they are also really kind and fun to work with / learn from.
Luca Allaria, Italy
---
Thank you! Good learning with clear concepts and good fun! All the best.
Josué De La Maza, Mexico
---
Last spring I have attended Patrik's workshop in Tuscany. It was intensive, it was demanding, but it was awesome! Patrik is great photographer, but additionally he knows how to share his knowledge and experience easily, understandable and with a patience. Most of all I really like, how he can find photo opportunities during a whole day, no matter what kind of light, because those are typical situations I find myself during my holidays all the time!
Tomáš Feller, Czech Republic
---
Dear Monika and Patrik, thank you very much for the workshop. I really enjoyed it and I have learned a lot of new things (and was reminded of a lot of things I used to know ;-)). It was also great that is was really hands-on and practicing a lot, not too much theory during the workshop. The manual with the theory is very clear, especially since we covered a lot during the practical part of the workshop. It is great for reference. And all the photos in it and the ones we made during the workshop are good examples. I continued shooting a lot of photos once I got home and didn't use automatic once. I started looking at the world differently again 🙂 It is probably the first time I'm looking forward to a homework assignment 😉 A big thank you to both of you!
Mariel Westendorp, Holland
---
I have already recommended your workshop to all my friends, it was awesome! I have made a big step in my photography knowledge and now I'm finally more confident in how to take a shot I really want!
Lucie Krátka, Czech Republic
---
I was lucky enough to be with Patrik on two trips. There are two principal reasons why I am happy to recommend him as a guide and photography trip leader. First of all he is blessed with a lovely, calm and thoughtful personality, which is a great benefit when travelling, and where things don't always go according to plan. I felt safe and secure at all times, and there was a lovely atmosphere around Patrik and his group. Patrik's good humour was a real asset. As for his photography tutoring, he is most concerned to ensure that all the photographers were able to do their very best with whatever equipment they had, and was generous with both his time – explaining things as often as needed – and his kit, lending it around to help others, either to try out or to use for a particular shot. I do hope that I can get to travel with him again.
Alison Ryde, United Kingdom
---
It is unbelievable how easily, professionally and in a relaxed atmosphere this couple can involve you into photography. It doesn't matter whether you are beginner or advanced - if you will have a chance to join their workshop then go!
Rado Krochmaľ, Slovakia
---
I was pleased to attend Pixien workshop when I've learned how to benefit from all manual adjustments - skipping auto mode. The workshop time goes very fast but provides very useful and valuable information. Thanks for the workshop and valuable tips.
Lina Otaka Fujimaki, Brasil
---
Monika showed me how I could bring out the maximum from my digital camera. Just a little adjustment and picture is completely different. With her help I'm able to take my beautiful and artistic pictures during my trips.
Agnes Baranyai, Hungary
---
Taking the photography workshop with Pixien has been very useful for my hobby. I learned all about basic settings for my camera, photography tricks, literature and, the best of all, in a very entertaining, hands-on and funny way! Now my pictures look much better! I widely recommend the workshop!
Ruben Cruz, Mexico
---
We love sharing the best work of our PHOTOGRAPHING FLORA students. In this class we talk a lot about the importance of the background and how a bad background can steal the thunder of your main model in the photo! And while we definitely encourage our students to experiment and explore...
LET'S BE IN TOUCH
Join our newsletter and be first to know about our new workshops.
Any questions? Send us a message!